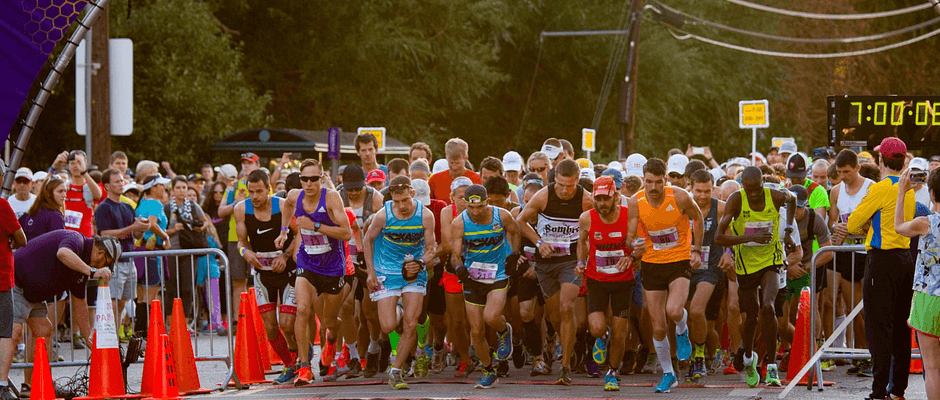 The Starting Line. Read This First.
My goal for the Runner Repair Shop website is to be the first stop for all your running injuries. Not just a pretty face, but answers and treatments your running injuries. Runner's injuries are listed by joint/body area. Each section describes the history of the specific injury, the results we may see on a clinical evaluation and the exercises to rehabilitate your injury.
There is only one thing missing from the treatments on our website: ME!
My experienced eyes and skilled hands cannot watch you move or touch your injury. FIRST, try the exercises we have provided. If that does not work, then schedule an appointment for a complete runner's physical therapy evaluation at our clinic.

Dear Doctor Google
You did your Google search. Great! Dr. Google says you have a Left IT Band problem. This is a good starting point. But WHY do you have a Left IT Band problem? Do you have a Left IT Band problem because:
Your Left gluteus medius weak?
Your Right gastrocnemius (calf) is tight?
Your Left psoas muscle short?
Do you have Right patellofemoral dysfunction (runner's knee), overstressing your Left ITB?


Did Dr. Google touch your Left knee?
A Google search is a great place to start. It tells us you are an active, participating patient. If you are normal, textbook, or just average, then a Google search may work perfectly.
You are a runner; you are not normal. You are a runner; you are not average.
What Dr Google cannot do is test all the joints below your lumbar spine (all the way down to your great toe) for mobility or observe your movement from the front, both sides and then the back. It cannot compare your strength of your Left to your Right. He/She/It (what is Dr. Google?) cannot compare your strength to your flexibility. Dr. Google cannot complete an individualized, personal evaluation of YOU.
WE WILL.
At the end of your initial evaluation you will know not just what hurts but WHY IT HURTS. If we fix the pathology, the pain will go away.

Please do not confuse your Google search with my medical degree.
Most sincerely,
Ken Utzinger, PT, DPT